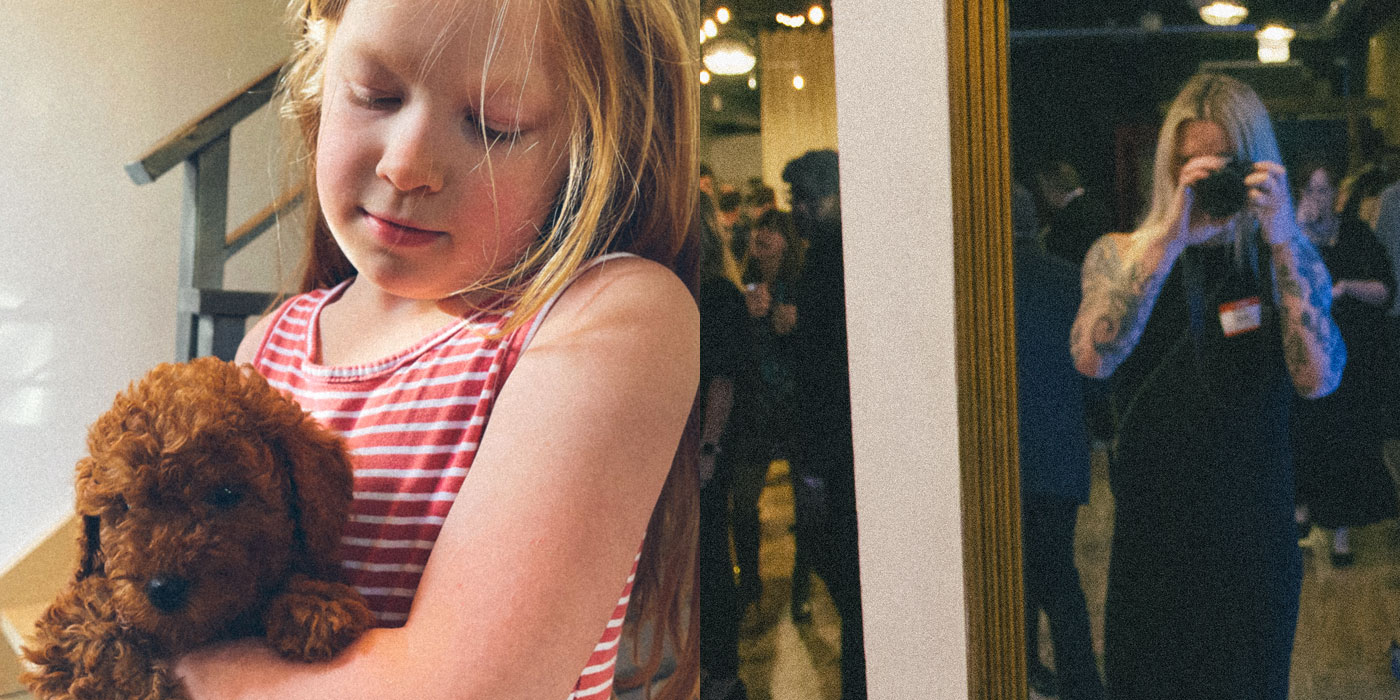 Daigle Studios is created by Cam & Felix Daigle.

Felix (she/her) is eight years old and loves her pet poodle (Millie), her two pet fish (Silver & Lime), ice cream (Americone Dream), pizza (sausage or margherita), and art (drawings of cats & dogs, abstract art, and poetry). She likes to stretch possibilities and bend the rules (but not break them).

Cam (they/them) is not eight years old and enjoys blending & lines, but rarely both at the same time.

All Daigle Studios prints are high-quality archival prints; more forms of media will appear in our gallery / store over time.

Both Cam & Felix are available for commissions or purchases of original pieces; please don't hesitate to inquire via our contact form.